Bourbon Fort @branditoshouse
This property has no reviews
---
Pitch for
---
Structure description:
Two farmhouses dating back to 1830 immersed in 6,500 square metres of pine forest in the Vesuvius National Park. They were built as a change station for pack horses in an area rich in basalt quarries used to build retaining walls on the mountain such as the Briglie. One of the Casali was the home of a stableman with a cellar where the grapes were pressed and a large lava stone wood-burning oven which, because of its ability to retain heat, was used for so-called recovery cooking to cook food slowly even at night when people went to sleep! The other farmhouse was once the stable for the horses and is now our home. Brandito's is a small naturalistic oasis with a fauna that never ceases to surprise. The little fox of Vesuvius, rabbits and wild hares that cross the garden and the unmistakable cry of the woodpecker and the scops owl and then the robin and the flight of the peregrine falcon over endless bushes of broom and strawberry trees! In our garden there is a basalt quarry, now clearly disused, which over the years had been submerged and swallowed up by wild vegetation! It was with great joy that we wanted to bring back to life this 500 square metre area which, due to its geological conformation, reminded us of a real fort! Our Fortino Borbonico is an area intended for lovers of "domestic" camping with the possibility of using a bar and a refreshment area and to enjoy all the other spaces and services within our structure and to participate in events and activities scheduled! Brandito's often organises live music and theatre events, trekking routes and tourist tours on Vesuvius! This is how dreams take shape! So ... Brandito's!
---
Services
Nel caso in cui alcuni di questi servizi siano a pagamento, il prezzo è indicato sotto l'icona corrispondente al servizio e non è incluso nel totale che pagherai al momento della prenotazione.
Potrai pagare questi servizi successivamente, al momento del check-in.
---
Details for vehicles
Water connection
Elettricità
TV connection
Black water
Generator
Lunghezza massima 5 mt
Terreno in Earth
---
Reviews
This property has no reviews
---
Location on the map
---
Experiences proposed by Alessandro
No related experiences found
---
Possible activities
---
Things to know
Property rules
Check-in: 09:00
Check out: 18:00
Maximum number of guests per pitch: 10
Minimum stay: 1 d
Maximum stay: 30 d
Cancellation policy
2 giorni
Property rules
Animali ammessi
Consigliato per bambini da 2 a 12 anni
Consigliato per bambini > 2 anni
---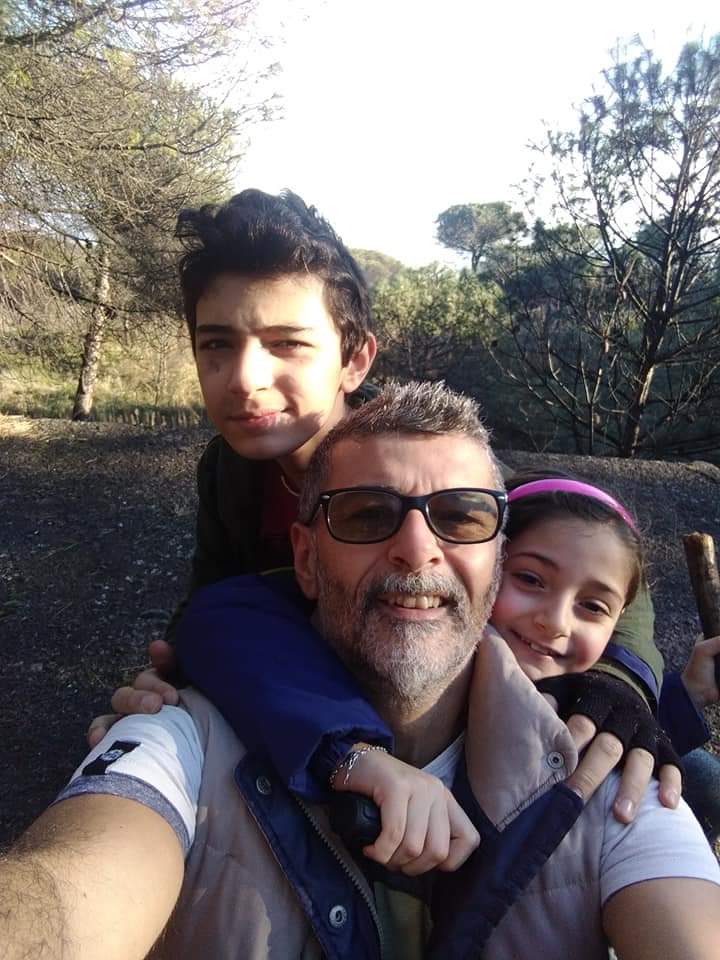 ..amo la musica, viaggiare, leggere, stare in compagnia, ma anche da solo immerso nel mio bosco, mosso dalla passione per la mia terra…. dalla ricerca del contatto con la natura e la sua immensa potenza, carica di emozioni vere ed incontaminate…dalla necessità intima e profonda di ritrovare un ritmo di vita scandito solo dai rumori degli alberi mossi dal vento o dai picchi che fuori casa martellano i pini alla ricerca di insetti di cui cibarsi…dalla voglia di godersi tutti i colori che solo la natura può far ammirare…dalla voglia di scoprire tutto ciò che un parco nazionale come quello del Nostro Vesuvio, per quanto martoriato dalla scellerata mano dell'uomo, può offrire…e soprattutto dalla voglia di condividere uno spazio che sembra essere fuori dal tempo...i fine settimana, è frequente che si organizzino concerti o jam session per emozionanti Live in the Woods. Per eventi consultare pag fb Brandito's
Languages spoken: Italiano