GoZy Garden
This property has no reviews
---
Pitch for
---
Structure description:
GoZy Garden is located in the heart of #Tuscany, towards the border between #ValdOrcia and #Maremma, You will find tranquillity, excellent food and typical areas where you can experience the wonders that mother nature has to offer. The large park in front of the #Domus is equipped with an ancient wood-burning brazier where you can #cook. We are ready to welcome with familiarity people who desire tranquillity surrounded by nature, lovers of the typical areas of the Val d'Orcia and of the Tuscan Maremma, of good food, history, art, nature... Fantastic walks, bicycle rides or even car rides will bring you into contact with the typical smells of nature, the breathtaking landscapes of Tuscany, the flavours of the dishes that can only be fully appreciated in an environment like this... Ancient and small medieval villages tell the stories of the neighbouring villages.... Just a few kilometres away you will find the well-stocked library of #Arcidosso and a new #Cinema which screens all first viewings from Friday to Sunday. Just 10 km away in the municipality of Arcidosso on the slopes of Mount Amiata you can visit #Merigar THE TEMPLE OF THE GREAT CONTEMPLATION immersed in nature, surrounded by beech and chestnut woods. Here the Tibetan Master Chögyal Namkhai Norbu meets with people interested in the study and practice of #Dzogchen, one of the most ancient teachings of the #Tibetan spiritual tradition. The temple is built with natural materials and at its centre is a lotus flower, from which the rays corresponding to the eight directions of the mandala branch out; the main masters of all Tibetan spiritual traditions and divinities are depicted here. THE #ZHIKHANG houses the #Mandala Hall where the #Vajra Dance is practised, as well as a library with an important collection of texts in Tibetan, English and Italian. The #STUPA, a reliquary monument, represents the enlightened state of mind and has the function of promoting the #wellbeing and prosperity of the places where it stands. We are always available and happy to help our guests to make their #stay a pleasant one. ------------------------------- #Sleep #SleepTuscany #SleepTuscanyRelax #ApartamentTuscany #ApartamentTuscanyRelax #ApartamentTuscanyNature #Home #SleepTuscany #SleepTuscanyRelax #ApartamentTuscany #ApartamentTuscanyRelax #ApartamentTuscanyNature #House #Sleep #SleepRelax #SleepRelax #Nature #Culture #StradaDellOlio #StradaDelVino #Saturnia #BagnoVignoni #BagniSanFilippo #Pienza #Montepulciano #Montalcino #SantAntimo #SanGalgano #CastelloAldobrandeschi #Arcidosso #ParcoFaunistico #Codlata #CodladhTuscáin #Svefn #SvefnToskana #Magav #MagadesToscanas #уктоо #уктапТоскана #スリープ #スリープトスカーナ #Irqad #IrqadToskana #Ngủ #NgủTuscany #SleepTuscany #SleepTuscany #SleepTuscany #TuscanyRelax #Sleep
---
Services
Nel caso in cui alcuni di questi servizi siano a pagamento, il prezzo è indicato sotto l'icona corrispondente al servizio e non è incluso nel totale che pagherai al momento della prenotazione.
Potrai pagare questi servizi successivamente, al momento del check-in.
---
Details for vehicles
Water connection
Elettricità
TV connection
Black water
Generator
Lunghezza massima 8 mt
Terreno in Earth
---
Reviews
This property has no reviews
---
Location on the map
---
Experiences proposed by Fulvio
No related experiences found
---
Possible activities
---
Things to know
Property rules
Check-in: 10:00
Check out: 18:00
Maximum number of guests per pitch: 50
Minimum stay: 5 d
Maximum stay: 14 d
Cancellation policy
7 giorni
Property rules
Animali ammessi
Consigliato per adulti
Consigliato per bambini da 2 a 12 anni
Consigliato per bambini sotto 2 anni
Consigliato per coppie
Consigliato per persone disabili
Consigliato per famiglie
Consigliato per grouppi di amici
Consigliato per single
Presenza di videosorveglianza
---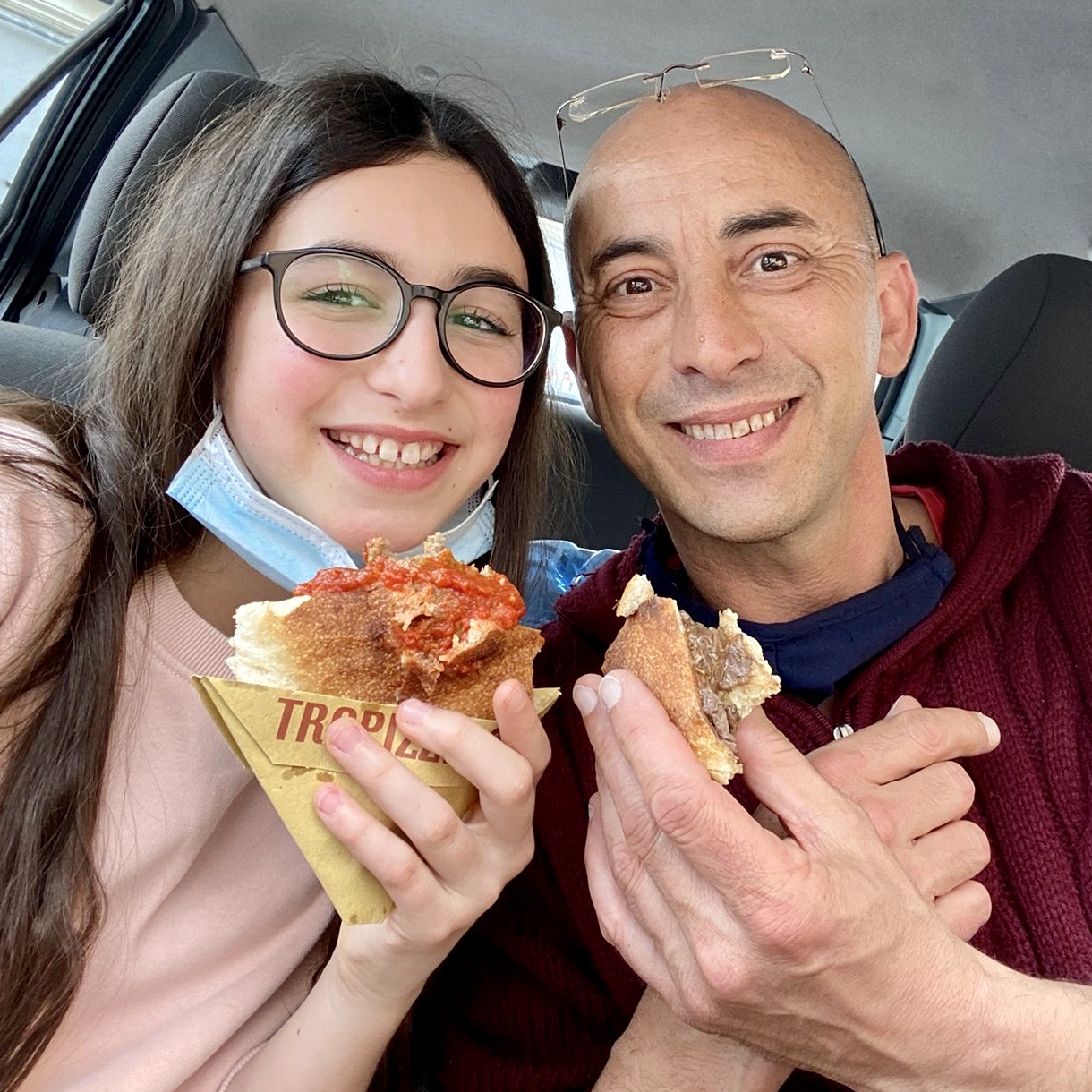 Fulvio
Garden Sharer from October 2021